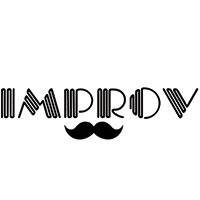 Saturdays, April 7th - May 5th, 2018
Directed by Molly Gilmartin
Type of Camp: Skills Camp
Maximum Enrollment: 20 per section
Ages: 8-15
Rehearsals: 1 PM - 4 PM
Whole Group Showcase May 5th at 11 AM
Cost: $75 (includes t-shirt)
Our improv class is open to newcomers as well as veterans of the stage! If you're curious about improvisation, improving your performing skills, or just want to have a good time with theatre friends, this is the perfect class for you. Taught by improv expert Molly Gilmartin, this course introduces students to the fundamentals of improvisation in an open, welcoming environment. Spend your Spring Saturdays building self-confidence and developing your creativity!